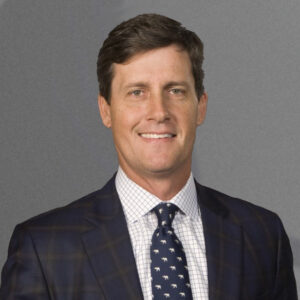 In this series, Healthcare Design asks leading healthcare design professionals, firms, and owners to tell us what's got their attention and share some ideas on the subject.
Seth Sargent, vice president of healthcare at Hoar Construction (Birmingham, Ala.) shares his thoughts on the impact of telemedicine, the rise in mergers and acquisitions, and how modular construction is poised to transform the industry.
Technology innovation accelerates
Telemedicine is no stranger to the healthcare world, but the pandemic accelerated the adoption of this technology throughout the industry. Social distancing forced telemedicine to become the standard for an interim period, and it will be interesting to see if this trend holds in the next decade. In-person physician office encounters will likely decline as more patients become comfortable with the benefits this technology provides. With potentially fewer patients in waiting rooms, how will this valuable space be repurposed? Will we see dedicated telemedicine spaces for providers to interact virtually?
Focus on local
Even with the presence and growth of national provider brands, healthcare is still a very local business. Metro areas in the southeast and Texas are growing at speeds that outpace those seen prior to the pandemic, and providers are planning strategies, such as building more outpatient and medical office facilities, to serve this population shift. As people are commuting less and working remotely more, we're seeing major metro areas continue to pull people back into an urban setting by creating live/work/play communities. Furthermore, the malls of the 70s and 80s are being repurposed into new uses that meet the demands of a community, such as warehouse space for ecommerce delivery or healthcare facilities. I believe health systems will continue to partner with retail, entertainment, fitness, and senior living development projects to enable systems to interact with individuals every day. These mixed-use centers can be a place for communities to access healthcare from a variety of providers as well as stay active and entertained.
Expect more mergers and acquisitions
Consolidations are nothing new in the healthcare space and can benefit the consumer by better integrating care delivery and bringing higher quality care closer to home. While the pandemic slowed mergers and acquisitions due to uncertainty and the coronavirus relief bill propping up already financially strained systems, activity will pick back up as the rescue package fades and healthy systems look to protect their turf and grow. As a result, we'll see an increased need for design uniformity and creativity throughout hospital systems as they compete for the consumer's business. No matter which facility a patient receives care from in a health system, a unified patient experience through everything from signage to building style will be important for these mergers to be successful.
Flexibility remains key
The pandemic underscored the need for flexibility in healthcare design as non-traditional spaces were converted into ICU patient rooms, triage areas, and waiting rooms, while field hospitals popped up by the week. Projects that were already under construction had to pivot midstream to accommodate changing needs and new requirements. The pandemic has forever changed the way we think about and plan healthcare projects as projects will need to consider such questions as "Could this type of pandemic ever happen again?" "How do we plan for what we don't know?" and "Can we afford to build for the worst-case scenario?" It's up to design teams and general contractors to work together to ensure that flexibility remains top of mind for everyone. For example, one solution to consider could be designing with convertible walls that can expand or shrink a space as needed.
Will modular construction become a game changer?
Modular construction in healthcare remains a hot topic with many benefits, including speed to completion, uniformity and consistency of design, and possible reduced cost to manufacture. However, there are still some efficiencies to be gained in price and manufacturing time as this practice matures to determine if it will become the de facto standard. For example, shipping these modules from the point of manufacture to the installation site can become tedious and expensive, and the installation on-site is not always simple plug and play. Contractors are working to determine just how to best incorporate these advancements in preconstruction into projects schedules. When modular units truly impact all three components of the triple constraint—quality, cost, and time—we'll see full adoption within the industry.
Want to share your Top 5? Contact Managing Editor Tracey Walker at tracey.walker@emeraldx.com for submission instructions.